A visit to Tagaytay is incomplete without dropping by at one of the organic farms scattered around the city. This post is part of our Farms in Tagaytay Series dedicated for those who are looking for alternative Tourist Spots in Tagaytay.
Part I: This Hidden Farm in Tagaytay Offers At least 4 Attractions in One
Part II: We Asked Ilog Maria Bee Farm: Is it Possible to Produce Honey Even Without Bees?
In search for fresh and new destinations on this city on a hill, I once again followed my adventurous feet to discover organic farms in Tagaytay that are within the vicinity. But unlike our great adventure with the team in Capiz where in we have to rely on our people skills and trail-blaze The Secret Beauty of Roxas City that Never Reached Your Social Media Feeds, my farm trips in Tagaytay were made possible through Google Maps and several online articles.
Dressed with a white shirt and coated slim fit jeans which I ordered from Zalora, (by the way Zalora's got a wide variety of jeans for men online, which are sure to complement your farm trips) I embarked on an early trip going south and here are the best secret farms around Tagaytay City:
 

Ilog Maria Honey Bee Farm
Just before you reach Tagaytay proper, learn about the invaluable importance of bees in our daily life as you visit Ilog Maria Bee Farm in Silang, Cavite. Offering tour packages, Ilog Maria lets you discover the wonderful benefits of bee farming, its organic produce and its significant role in our ecosystem.
Why you need to visit this farm? Because they sell the purest honey bee products at a very considerable price!  Their little shop sells all kinds of bee products from pure honey to lip balm, wax candles, soaps, insect bite creams to massage oil and a range of other organic items.
How to get there
From Silang, Cavite, go south of Emilio Aguinaldo Highway going to Tagaytay. Right after Adventist International Institute of Advanced Studies, you should see the blue "Ilog Maria" sign board on the left side. In case you're commuting, ride a jeep going to Tagaytay – Silang and asked the driver to drop you off in Ilog Maria. Take the dirt road left which leads to the farm's gate. For your convenience copy the exact coordinates below to your map app.
Ilog Maria Honey Bee Farm
Km. 47 Aguinaldo Highway, Lalaan 1, Silang, Cavite
+639175039156
info@ilogmaria.com
www.ilogmaria.com 
GPS Coordinates: 14.187051, 120.965714
Gourmet Farms
You've seen & tasted their fresh products in mainstream supermarkets but I'm telling you visiting their farm in Silang is something you need to experience too. Its sprawling 10 hectares compound houses a restaurant, a number of plantations areas, salad production section, coffee factory and a church.
Gourmet Farms is the first organic farm in the Philippines. They allow you to witness their farm to table operation to ensure you get the freshest organic produce. The tour lets you visit several sections of the compound from different greens farms, sample culinary herbs, and observe the farm's processes to keep their products top of the line.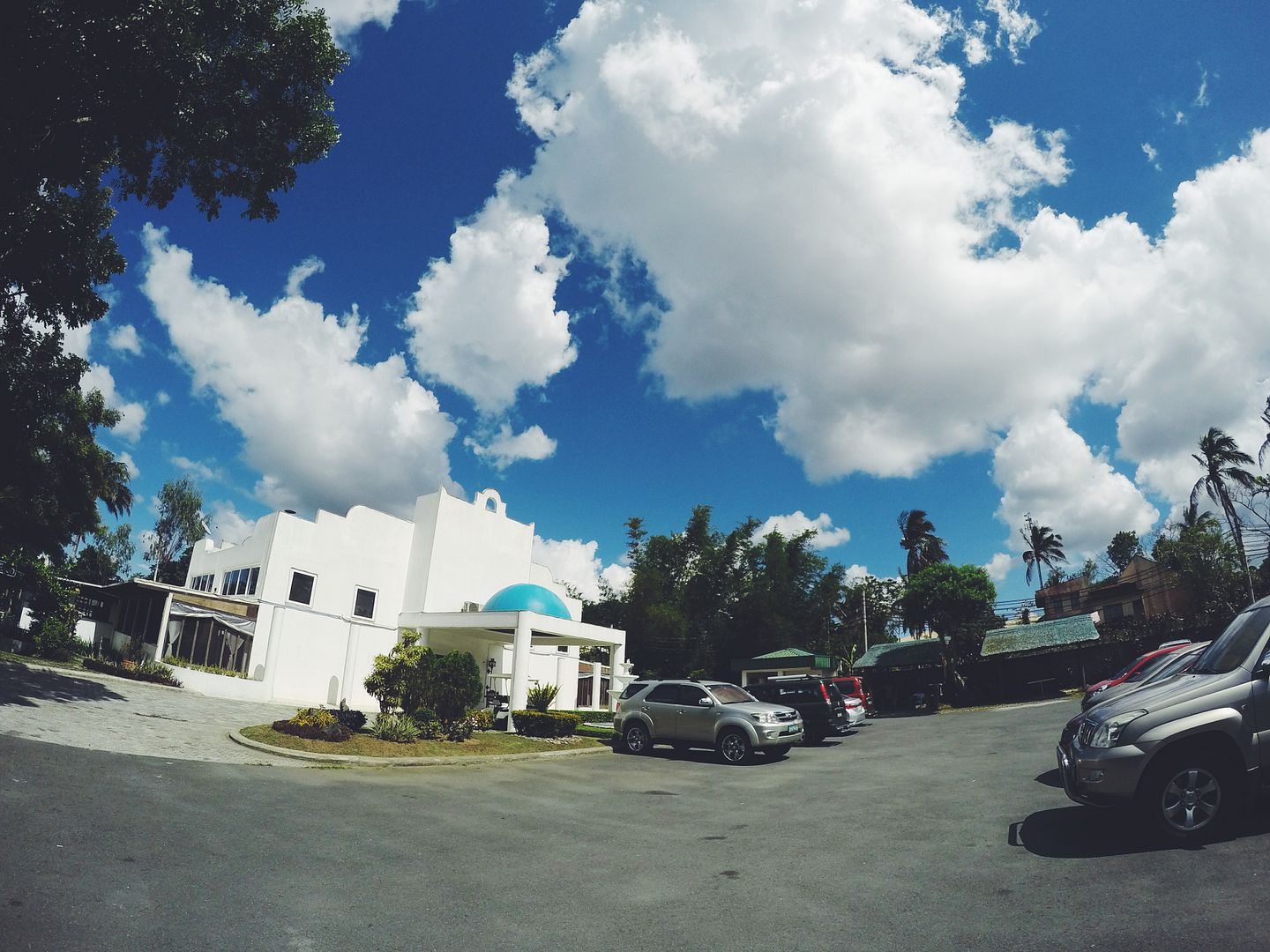 How to get there
It's hard to miss Gourmet Farms once you pass Ilog Maria, you'll see the farm's big signage before you reach Tagaytay City proper. Look for the farm's quaint shop left side Emilio Aguinaldo Highway going to Tagaytay. For your convenience copy the exact coordinates below to your map app.
Gourmet Farms Inc.
Km. 52, Aguinaldo Highway, Buho, Silang, Cavite
(02) 757.3001 local 404/405
info@gourmetfarms.com.ph
www.gourmetfarms.com.ph
GPS Coordinates: 14.146233, 120.957736
Yoki's Farm
Unlike conventional soil farming, Yoki's farm features a different farming technique called Hydroponics where in the whole system relies on running water circulating on several section to keep the plants alive and growing.
The farm is also a juxtaposition of an artifact museum, a mini zoo, an orchid farms, a souvenir shop and hydroponic farms. You'll see a life size laughing Buddha, thousands of statues, ornaments, relics and other collection of the owner from travelling around the world. The tour costs Php 50.00 which lets you access the hydroponics area, sample mulberries along the way, see the orchid collection, herb garden and different zoo animals. Read more about our Yoki's Farm trip in here: This Hidden Farm in Tagaytay Offers At least 4 Attractions in One
How to get there
From Sky Ranch drive straight Tagaytay – Nasugbu Highway going to Batangas, turn right in Mendez-Tagaytay Road beside SM Savemore then go straight until you reach Mendez Market turn left and follow the road which forks on Saint Joseph Shrine. Turn left on Maglabe Drive, then turn left in Palocpoc St. then turn left again until you reach Yoki's farm gate. If you're commuting, check "Yoki's Farm: An Alternative Destination in Tagaytay For Everyone." For your convenience copy the exact coordinates below to your map app.
Yoki's Farm
Tabluan Road, Barangay Palocpoc 1, Mendez, Cavite
+63 9183607305
https://www.facebook.com/pages/Yokis-Farm
Coordinates: 14.124831, 120.87941
Sonya's Garden
Secluded in a lush verdant slope of Cavite, Sonya's Garden gained prominence from its tranquil ambiance and organic gastronomical offering. It's one of the best B&B Gardens near Tagaytay and a well known destination among couples for prenups pictorial & wedding reception. Sonya's Garden is also famous among vegans and organic epicureans, as they offer farm to table dining experience in an alfresco dining area. The garden is well maintained and is continuously teeming with different floral varieties and other greeneries.
How to get there
From Sky Ranch drive straight Tagaytay – Nasugbu Highway going to Batangas, until you pass Splendido Taal and Alfonso Hotel Tagaytay, turn right on Buck Estate Road and head straight until you reach Sonya's Country Bed & Breakfast, don't worry because there are signs which will lead you to their gate. If you are commuting, you need to check "How I left my heart in Sonya's Garden." For your convenience copy the exact coordinates below to your map app.
Sonya's Garden
Barangay Buck Estate, Alfonso, Cavite,
Restaurant: +639175329097 | +63-9175291080
Bed & Breakfast:  +63-9175335140 | +63-9175031080
Spa: +63-9175231080
info@sonyasgarden.com
www.sonyasgarden.com
Coordinates: 14.087163, 120.850566
Did we miss a farm or garden near Tagaytay that's worth to visit? Let us know, hit the comment button!
Comments
comments