Shangri-La's Mactan Resort & Spa, Cebu's  Tides welcomes back loyal diners after an extensive six-month renovation.
The 372-sitter all day restaurant re-brings with a vibrant, modern, light-colored interiors. Housing a variety of dining sections, including booth seating and semi-private nooks. Its light and fresh design seamlessly integrates a number of local factors designed in novel ways by Bond Design Studio, Inc. Design components, such as stunning art decors, wall features and a weave-styled ceiling, captivate guests with the breadth and feel of Cebu.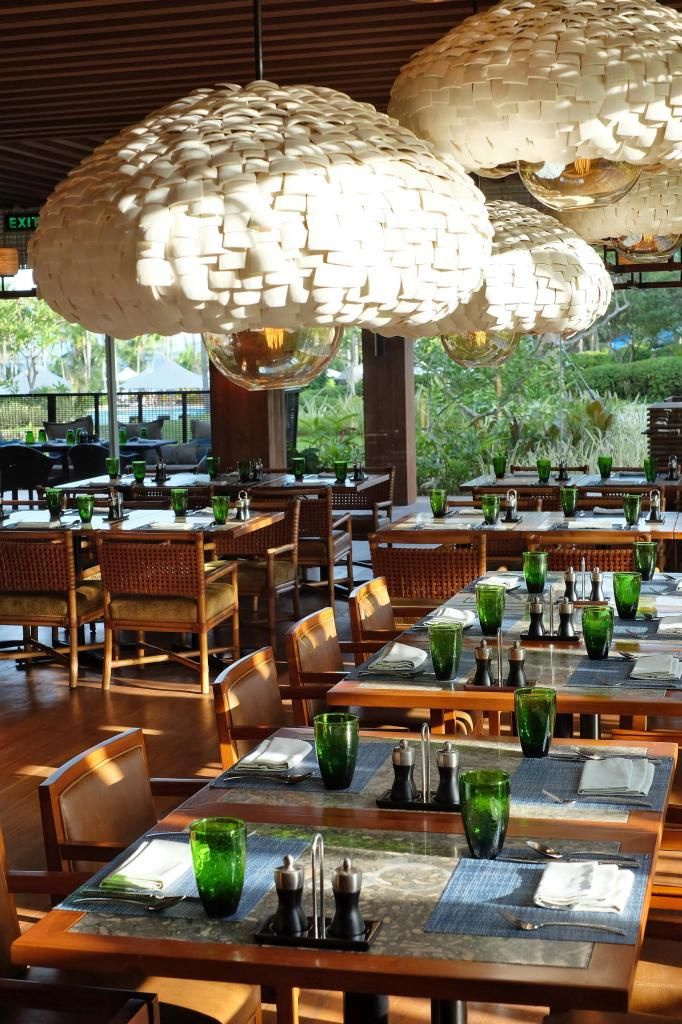 Tides' interiors instill a relaxing and captivating atmosphere – perfect for diners to linger in and enjoy its range of internationally themed stations:
Raw and Fresh Station – No longer a mere sashimi/sushi station, the station has been so named to reflect the passion for the preparation of delectable raw dishes across all cultures.
Western Station – This station consists of a variety of continental main courses, including meats, vegetables and starches.
Asian Station – Comfort food from the East and South-East, carefully curated to showcase the diverse culture of Asian cuisine. From egg, thin glass to vermicelli, paired with different of ingredients (chicken, vegetables, pork and so on), noodle dishes symbolize of happiness and health in Asian cuisine.
Kids – A miniature buffet counter featuring all-time kids' favorites has been included in the restaurant's family-friendly zone.
Charcoal and Grill – Seafoods and charred meats complements with the  Lechon (suckling pig), pay homage to what is referred to as the centerpiece of any Filipino buffet.
Tides' friendly, hustling market atmosphere showcases open kitchens where open flame and steam, the wafting aroma of roasts and the clattering of pots and pans melds with the dining room and becomes part of the overall dining experience.
Overseeing Tides is Chef de Cuisine Alvin Jong Tae who joins the Shangri-La group for the first time. As Chef de cuisine, Chef Tae will be in charge of all activities related to the kitchen – from menu development, kitchen staff management and restaurant inventory to creative plating design.
"I am truly thrilled to be joining the Shangri-La group for the first time and I look forward to leading the Tides team. As an interactive lifestyle restaurant, Tides' cuisine philosophy is simple – 'fresh out of the pan, hot off the grill and right out of the oven.' We are excited to welcome back Tides' loyal patrons," said Chef Alvin.
Tides' operates daily from 6 to 10:30 a.m. for breakfast, from noon to 2:30 p.m for lunch and  from 6 to 9:30 p.m for its dinner. For reservations, kindly contact the Restaurant and Information Desk at (6332) 231 8224 or email fbreservations.mac@shangri-la.com.
Comments
comments