Whenever I go places, it has been my custom to try and taste the local cuisine. This is a philosophy you should always have to fully enjoy the place you're visiting. It is imperative to research for the local offerings to give you an idea on what to expect on your visit.
But what if there are no available resources in English or simply you've missed doing your assignment before travelling? How do you know which restaurant is simply the best even without checking www.google.com or consulting your travel app? Here are the 7 simple classic clues in finding a great restaurant or food shop that are just lying around unnoticed and waiting for you to be discovered.
1. Endless Queuing Line – If the locals are lining up and holding the menu. Then there's no other reason why locals are going gaga except that they're loving or enjoying the food in that place. So join the line and grab some menu.
2. Phrases like "<Name of the Place>'s National Food" & "<Name of the Place>'s All Time Favorite" ie Philippines' National Food – Watch out for these phrases they don't only peak your curiosity but also give you the most informative and quickest way in finding out what the you should try on the province.
3. Busy Food Servers – The absence of long queuing line doesn't mean it's not great place to dine. Observe the number of customers inside, if the food servers are busy cleaning up and are continuously setting up the table then that means there are plenty orders coming in. Most often than not, most of their customers' are ordering "to go" or "take out" meals.
4. Most Ordered – During my first time in Ilocos, almost all tables have a plate of deep fried pork with Tomatoes & Onions on the side and a bowl of vegetables. I ordered the same by pointing on what my fellow tourist are having and I was introduced to what they called "Bagnet" and "Pakbet" eventually those became my favorite meal in Ilocos province.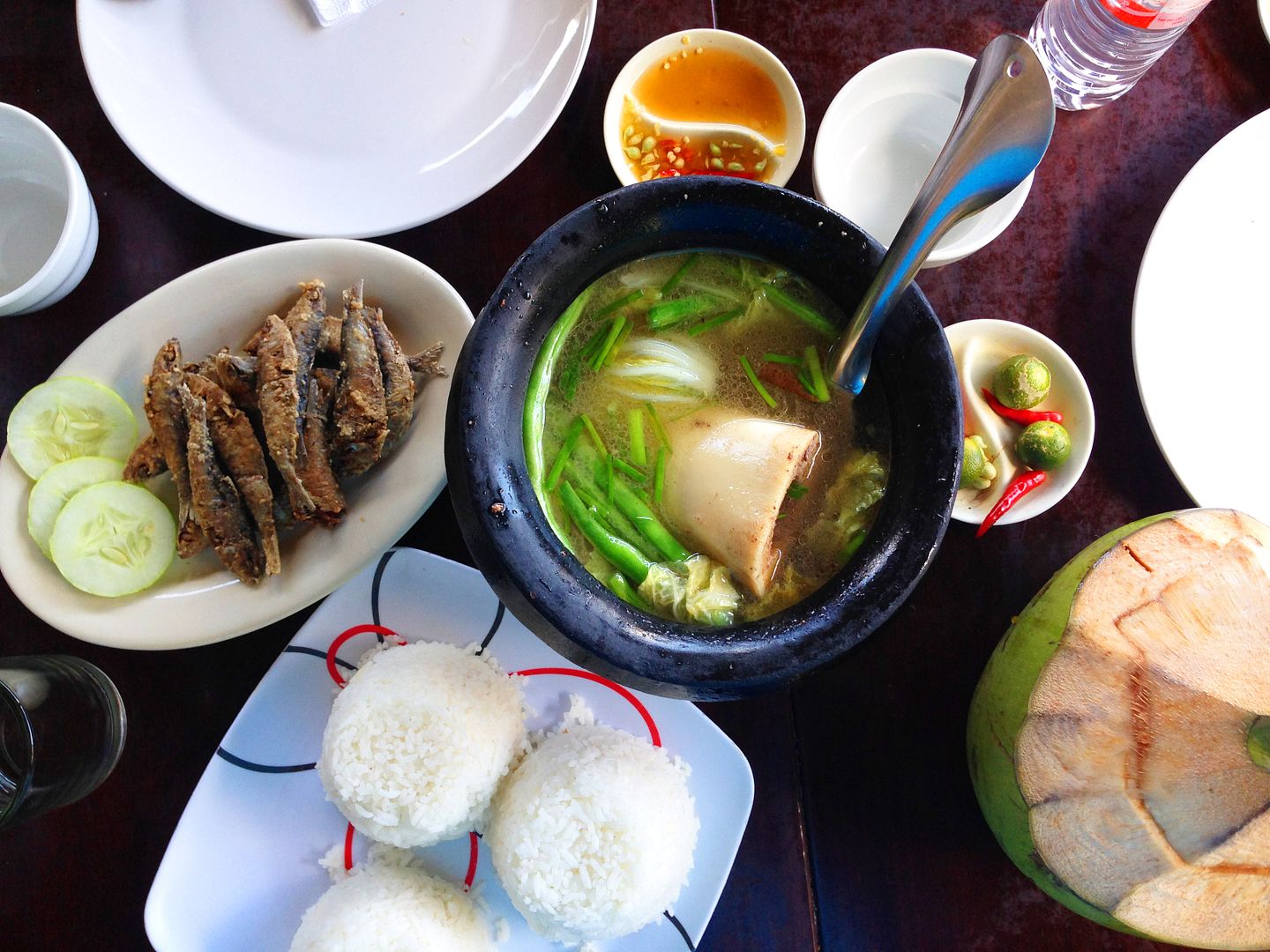 5. Customer's smile and satisfaction – clinging to façade or physical feature of the restaurant will not guarantee you having a wonderful gustatory experience instead sticking to the other dining customer's facial reaction will at least give you a glimpse if they are enjoying the food.
6. Talk with other Tourist – Other tourist will not hesitate to share their must try choices, in fact they would gladly point you to hawker or restaurant which satisfied their foreign tongue. Be sure to share your palatable experience too.
7. Ask the Locals – the locals will conceitedly speak what their place is proud of. What comes out of their mouth will actually be your instant guide to their delicacies. Don't underestimate the power of "Word of Mouth."
As a rule of thumb, if the customers whether locals or foreigners are flocking to the place. It's a hint you should not ignore. Do not always rely on your online guide as it might be limited, overrated, & obsolete instead discover for yourself the gastronomical adventure and share it.
Comments
comments