Every country in Asia boasts their homeland's finest spots and distinct culture. Cambodia for example takes pride in their ancient temples. Singapore vaunts on their clean cities and sky scrapping buildings. Thailand offers their white beaches along with its delicious Pad Thai. But what set Philippines on top of these Asian countries? Nothing! Really! We only make your travel experience MORE FUN. We put the "EXTRA" in your ordinary adventures. And if these are not enough to convince you, continue reading the About the Philippines.
Archipelago  The Philippines is divided to three island groups, Luzon, Visayas and Mindanao. The whole archipelago composes of 7,107 interesting islands to discover. It has 17 Regions subdivided to 80 provinces. Each is representing rich cultural heritage and distinct culinary prowess. Almost every province is blessed with jaw dropping tourist attractions waiting to be explored. And when we say 7,107 Islands, we mean 7,107 times the fun and adventure. In fact, The picture above is just one of the countless beaches you can see everywhere in the Philippines.
Weather The tropical climate makes it the best place to enjoy an all year round vacation. There are three seasons in the country. Summer from March to May; Rainy season from June to November and cool dry weather from December to February. On an average, temperature reaches 26.6 °C (79.9 °F) however some places with higher altitude like Baguio reaches to 18.3 °C (64.9 °F).
Capital Manila is the capital city of the Philippines. In Manila alone there are more than a hundred places to visit. The Rizal Monument, National Museum, Intramuros and Chinatown are just part of the endless lists. Fact: SEVEN of the largest malls in the world are found in Metro Manila. Let's go shopping!
Attractions Outside Manila, famous attractions like the golden green paddies of Banaue Rice Terraces on the northern part of the country, the white powdery sands of Boracay in Visayas and the royal blue water of Enchanted River in Surigao, Mindanao are few of the popular tourist spots in the philippines. Whatever your definition of vacation, be it exhilarating adventure on the longest zip line or a more relax under the sun beach bumming. You can all have it.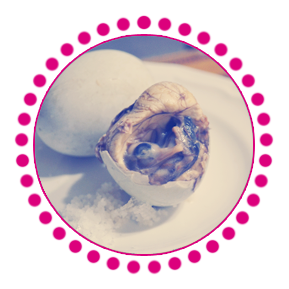 Food Special dishes like Adobo, Bicol Express, Chicken Inasal, Pinakbet, Bagnet and Lechon are some of the gustatory attractions every foreign taste bud should experience. These gastronomical gems will surely unleash your epicurean cravings. But for the adventurer, try our share of street food like balut, itik, kwek-kwek, betamax, tokneneng and tamilok.
People Experiencing the Philippines would be incomplete without meeting and befriending its people – Filipino or Pinoy. Filipinos are one of the most hospitable races in the world. We are warm and friendly; we are helpful and we make every visitor part of our family. These characteristics remain the country's distinguishing mark. *Maskara Photo courtesy of Mr. Ato Rosario
Get the glimpse of the fun and adventure watcht the Department of Tourism AVP for the "More Fun in the Philippines."
There's so much to share about the Philippines so if you want to get much of your Asian Travel Experience. Go straight to the Philippines and let us make your vacation truly more fun. What do you think? Please let us know, hit the comment button.  
Comments
comments