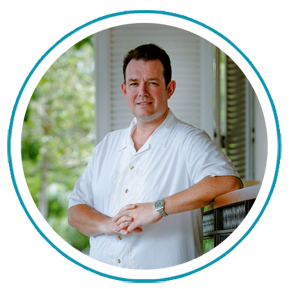 From leading a famed city hotel in cosmopolitan Shanghai, veteran hotelier Nicholas Smith embarks on a journey to the tropics as he steps in as the new general manager of Shangri-La's Mactan Resort & Spa, Cebu.
Being with Shangri-La group for several years, Nicholas has been an instrument in leading the hotel group's properties across Asia. Notably, Nicholas was part of the pre-opening team of Kerry Hotel Pudong located in Shanghai, where as Director of Food and Beverage he paved the brand's successful opening in the region. His career had brought him a total of three reputable five-star hotels across Asia, Europe and the Middle East.
His over 20 years of experience in the hospitality industry, Nicholas said that what continuously fuels him as a hotelier is the opportunity to interact with guests and colleagues every day. This he speficcally looks forward to as he takes on leadership at the Mactan resort that, incidentally, is his first designation in the Philippines.
"Human interaction is cardinal to understanding what makes a great experience, whether it is for a staying guest or for a colleague," he noted. "I love getting to meet people and understanding what they are looking for. Making guests happy and colleagues content in their experiences are what inspires me the desire to work each day."
Previously, he was the hotel manager of Jing An Shangri-La in West Shanghai, a post that followed tenures at Pudong Shangri-La, East Shanghai and Futian Shangri-La, Shenzhen, both of which are in mainland China, and at Shangri-La's Rasa Ria Resort & Spa, Kota Kinabalu.
Over the years, he has touched base with different aspects of hotel management, including food and beverage, event sales and banquet operations. He had also held executive positions at premier hospitality and recreational properties in Florida, London, Gloucestershire, Boston and Antalya.
Nicholas had his earliest exposure to the industry when he pursued hotel management at the Manchester Metropolitan University and dabbled in part-time jobs such as restaurant server, pot washer, butcher, bartender and bell boy. Such exposure ultimately served as a solid groundwork in giving him an in-depth understanding on bearing excellent hotel operations.
Nicholas is also a passionate supporter of outreach initiatives. He consider spearheading Futian Shangri-La, Shenzhen's Ride for Hope his one of his great accomplishments. A cycling campaign for the benefit of a community in southern China. An avid cyclist himself, he was able to produce awareness through "pedal power" and raised a substantial amount that assisted in the water supply and education of said community.
That said, his new home in Mactan is well-received, as he distinguishes himself an avid outdoor enthusiast. "The best part of moving to Cebu is seeing the smile of the people and the sun in the sky that are both as warm as the other. I am excited to explore this great island and beyond, via road and sea," he said.
Having displayed exceptional performance through the years, Nicholas will continue the reputation of Shangri-La's Mactan Resort & Spa, Cebu as a choice destination for guests.
"With the resort's strong experienced team, and their passion and kindness I have experienced in my first few weeks, I have no doubt that this is achievable. I look forward to my journey here." he added.

Comments
comments