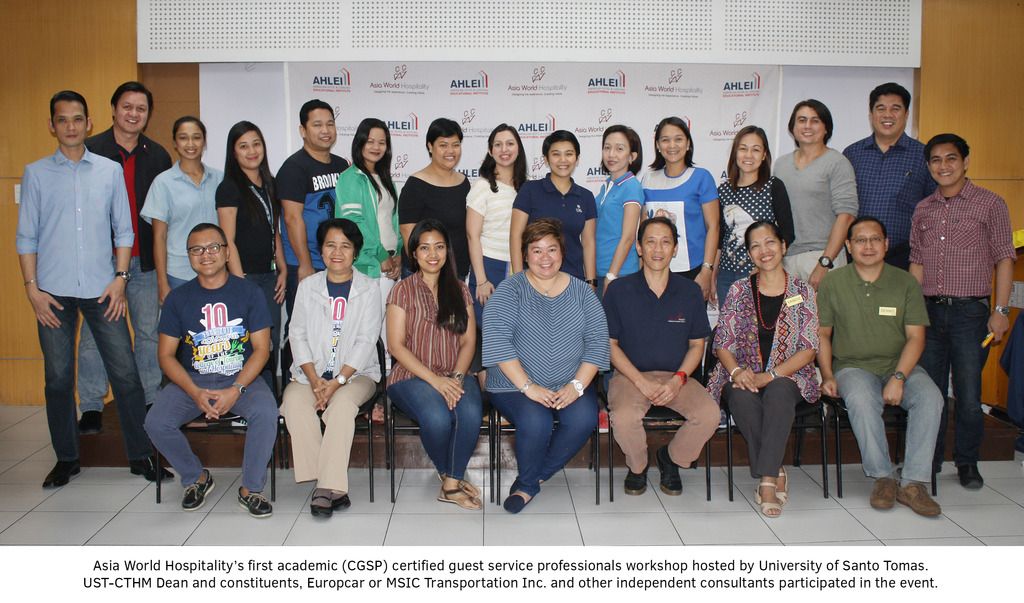 Asia World Hospitality, the official representative of American Hotel and Lodging Educational Institute (AHLEI) in the Philippines, conducted its first Certified Guest Service Professionals (CGSP) workshop last July 28 and 29 at the University of Santo Tomas.
With 16 participants from the host university, joined by delegates from Europcar and Ace and Associates, the CGSP is a guest service training program developed by AHLEI to help employees become guest and service-oriented, able to provide personalized service to exceed customers' expectations.
The CGSP designation is recognized around the world, the holders of the CGSP certifications are the first choice of international hotel groups and major cruise lines globally. It is considered the highest form of acknowledgement for guest services.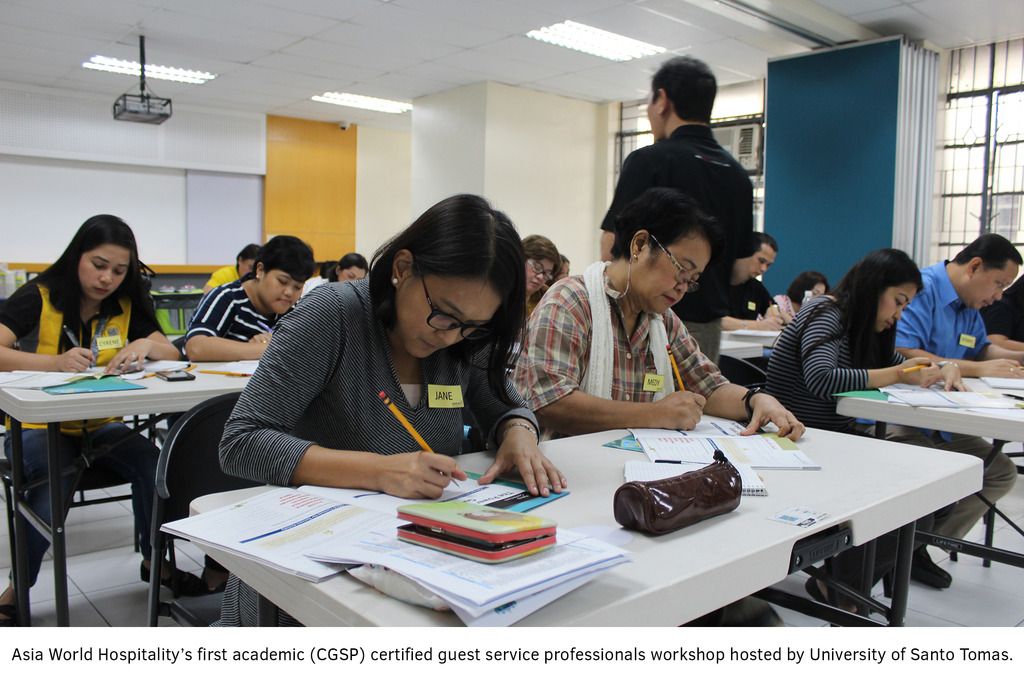 The Guest Service Gold guest service training program of AHLEI is comprehensive guide for employees that highlights seven brief stories designed to motivate and inspire hotel employees in providing exceptional service above and beyond the call of duty.
These story segments focused on authenticity, intuition, empathy, delight, delivery, initiative and being a champion and these segments may be viewed individually in emphasis of particular deficiencies in service, or taken together as a single program. The workshop also featured a simulation of corresponding case studies for each element.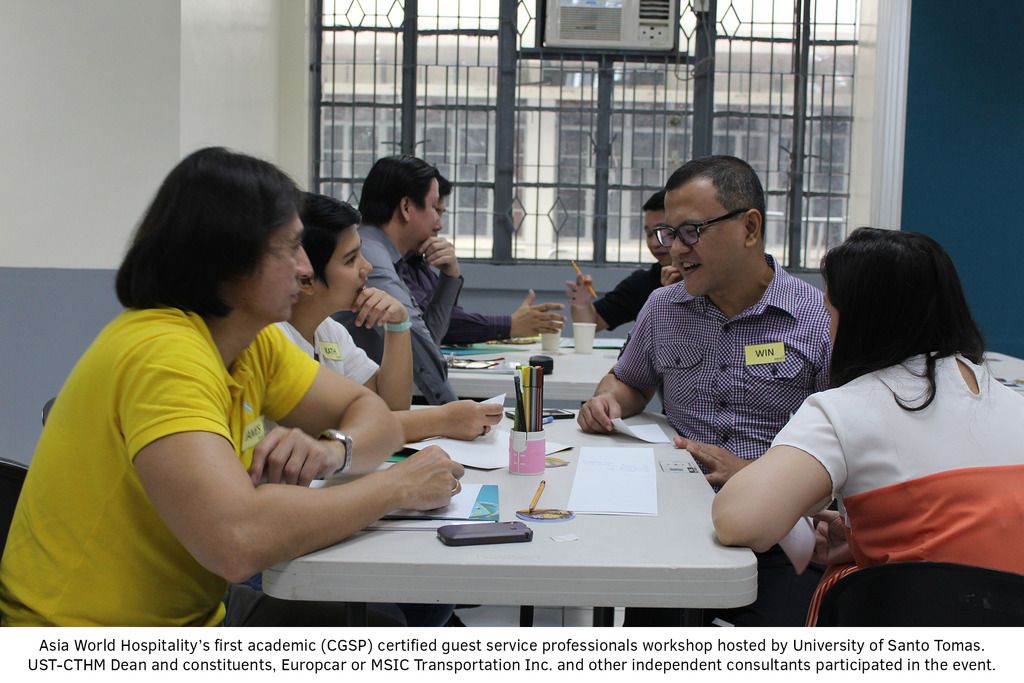 On the other hand, the seven elements of Golden Opportunities, another facet of Guest Service Gold of AHLEI focused on recovery, personalization, knowledge, passion, commitment, inclusion and personality.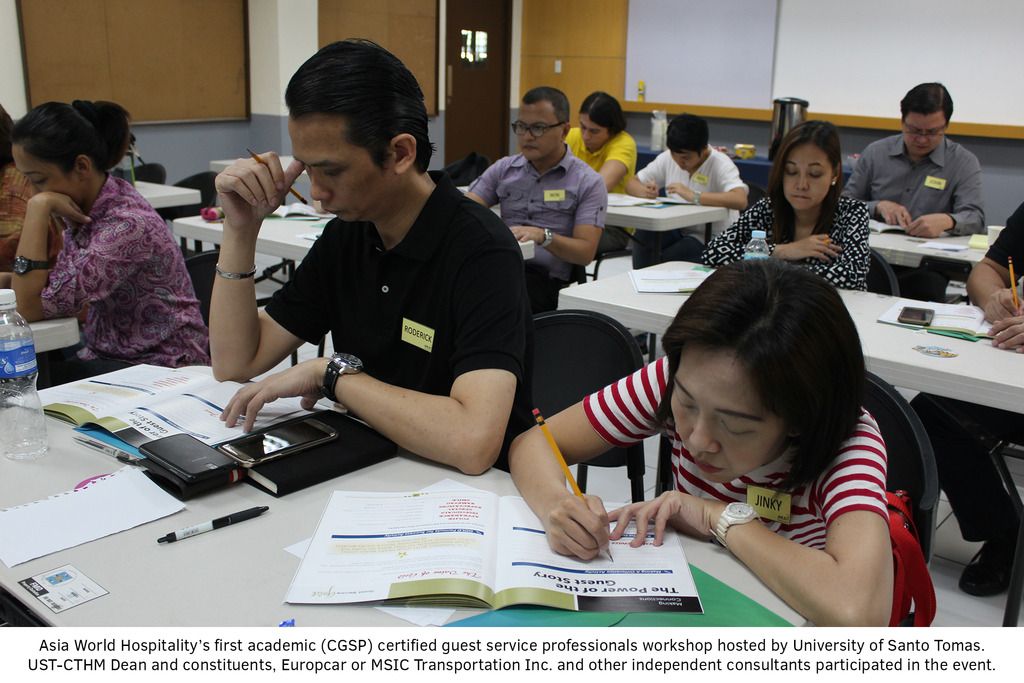 The workshop participants were encouraged to think with their hearts and find ways to turn guest service into a memorable experience. The employees are also encouraged to complete the program and pass the CGSP certification examination to become certified guest professionals.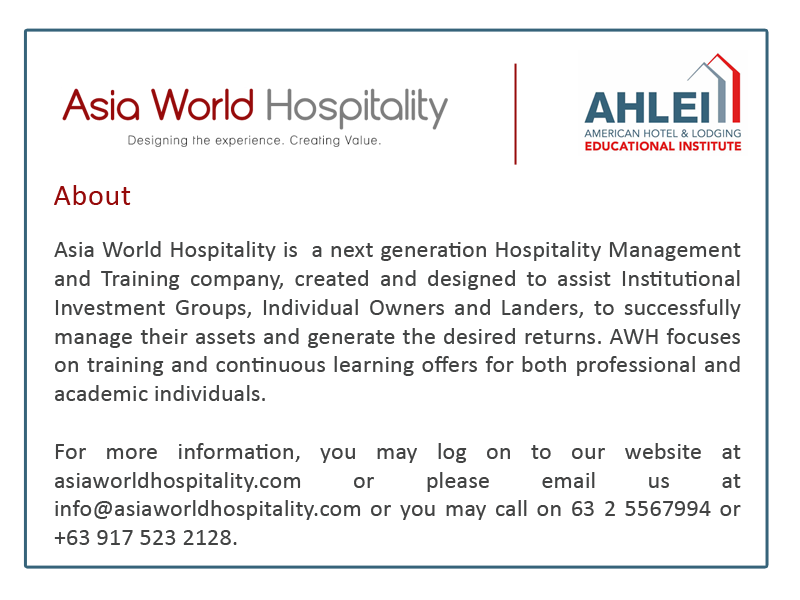 Comments
comments