The month of June, like summertime in Japan, brings forth an abundance of farm produce and fresh catch, alongside a bevy of colorful blooms; echoed by the ubiquity of the sakura. The festive month is not only celebrated for a plethora in harvest but also for the special day of the most important man in our lives: our dear fathers! At Kitsho, however, Father's Day is not only celebrated on one particular weekend, but in all the weekends of June!
Savor and enjoy luscious Japanese grapes at the buffet spread. Or, if you fancy Japanese melons, you could have your fill too, provided you've made reservations way ahead of time. You may also relish a freshly-prepared dish of stonefish. Vegans, on the other hand, would love the plump rotund shape of the Japanese eggplant; especially after it has been grilled and served with sweet miso paste. Usually served in halves in both soup and grilled dishes, the round aubergine is just one of the fruit vegetable's many varieties and shapes.
Enjoy these culinary dishes with your dad by booking your a reservation at (632)795-8888  local 2312 / 2311 or  (632) 994 3623.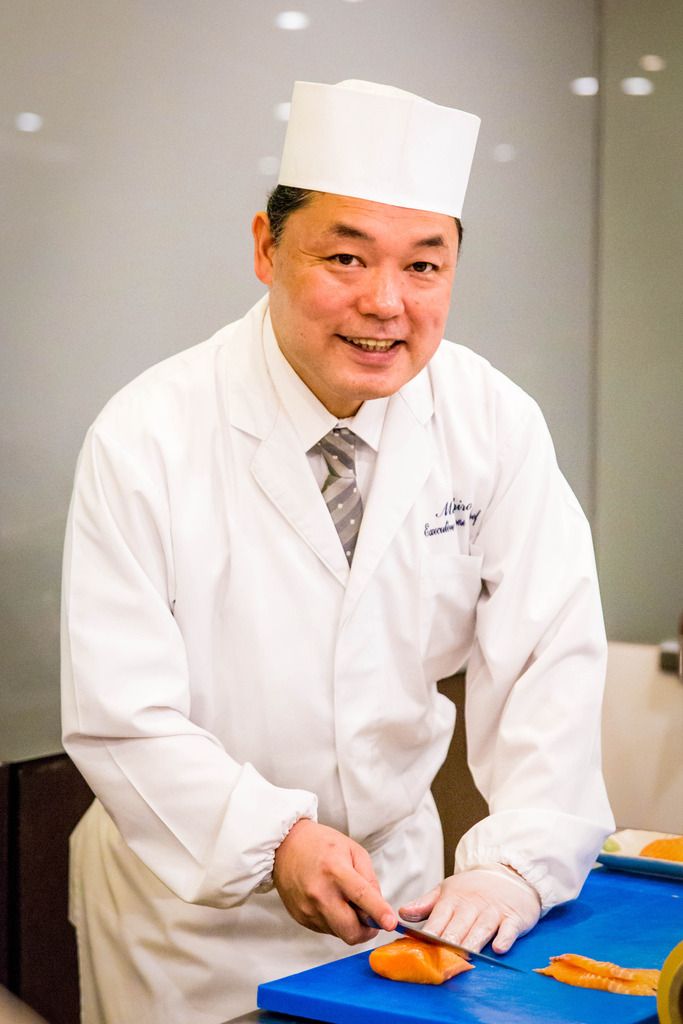 www.DIPAC.com.au."In Japan, children honor their fathers with verbal gratitude for his hard work in taking care of the family. They also give him intimate gifts like a tie, a pair of socks, or underwear. It is a very simple gesture that usually takes place at home. But here in the Philippines, children take their fathers out to lavish lunches and/or dinner sprees. That's why here at Kitsho, we will extend some special perks to all our paternal guests, may they be young or old," enthused executive chef Mizumoto "Hiro" Masahiro.
For starters, for every five guests that fathers bring, the sixth will be free of charge. "Dads will be enjoying our 5 + 1 promo. Plus, he is entitled to an additional 15% off from all a la carte orders. And to make him feel even more special, we will be serving him a choice of homemade ice cream or pastry," added Chef Hiro. Kitsho's delectable ice cream flavors include the rare flavors of Wasabi, Matcha green tea, and Black sesame.
Father's Day at Kitsho will be lavish lunches and dinners with sumptuous buffet spreads of sushi, sashimi, appetizers, and desserts together with an a la carte buffet of main courses. Dining guests will get to sample from over thirty options in seafood and meats. And unlike other spreads where the main dishes are already on display, at Kitsho, it is only when the main courses are ordered that they are prepared fresh. Lunch is PHP1,100++ and dinner is 1,250++ including bottomless ice tea. Free Valet Parking will be provided.

Chef Hiro wants all fathers to enjoy what Kitsho has to offer for their special day, while in the company of family and friends. Chef Hiro is the doting father to daughter Mayu, who has began her journey to becoming a pharmacist in the near future.
Kitsho Japanese Restaurant & Sake Bar is conveniently located at the ground level of Hotel Jen Manila, right across the sprawling CCP complex, along Roxas Boulevard's sunset strip in historic Manila Bay.
For reservations and details, simply call the resto's hotline via tel. no.(632) 994-36-23 or (632) 795-888 extension 2312. You may also check its social media pages on (Facebook, Twitter, and Instagram.)
Comments
comments