Twenty five kilometers east Manila, Antipolo is the second largest area in Rizal province. It prides itself in its locally grown mangoes and cashew nuts as well as its Suman – a local delicacy made out of glutinous rice. But there's something more about Antipolo, you'd wish you known before.
Aside from the famous Pinto Art Museum (get a quick peek inside Pinto Art Museum) and other art galleries, we're sure you are definitely looking for some place where you can just chill and have a cup of coffee (yeah like, the Tagaytay experience).  Lo and behold the list you'd been searching for.
Pinto Café – Why get out Pinto Art Museum if you can have your cup of coffee while enjoying the tranquil scene of the museum. Although menu is a little pricey the servings are big and the dishes taste amazing.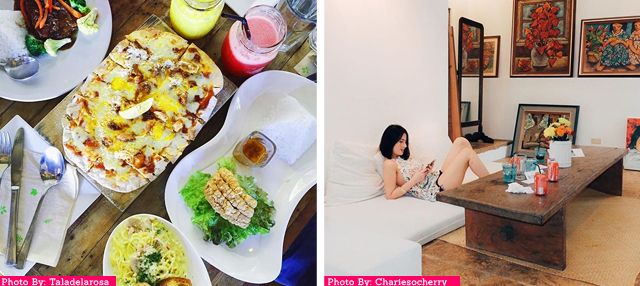 Pinto Café
1 Sierra Madre St., Grand Heights Subdivision, Antipolo, Rizal
Café Esse – Famous for its waffles intricately designed with chocolate syrups, Café Esse offers wide range of coffee drinks from ice blended frappe, delicate tasting caramel mocha to overly hearty meals.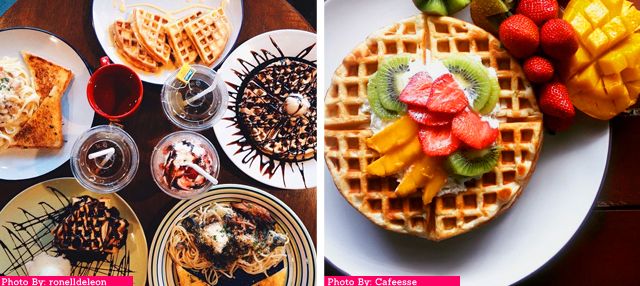 Café Esse
Circumferrential Road, Antipolo, Rizal
(02) 50 3956
14 Four Café – It's hidden to the public and only the persistent can find it. 14 Four Café is dainty café adorned with art murals and furniture depicting the rich creativity of the owner – Niki Sambile. Marry it with passion of putting up with a restaurant and you get 14 Four Café!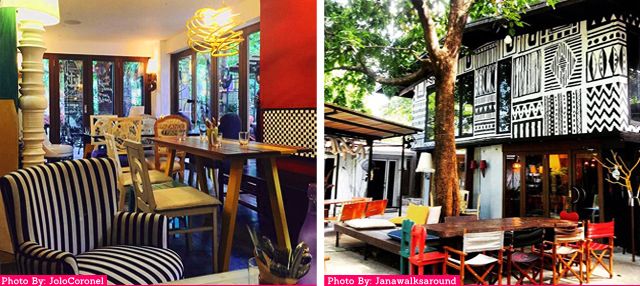 14 Four  Café
Magnolia Lane, Taytay, Rizal
0999 888 0144
Café Lupe – Delectable food, nightly band performance and view of Metro Manila's Skyline. Sure this restaurant is also a nice place to chill and have your coffee cravings fix.


Café Lupe
Lot 2C & 2B Sumulong Highway, Brgy. Mambugan, Antipolo
470-3201 / 0922 – 6892898
Café Caudal – Sleek, stylish homey atmosphere are some of the words to describe this café in Taytay Rizal. It offers delectable arrays of dishes and freshly brewed coffee drinks.


Café Caudal
Manila E. Rd. Taytay, Rizal
+63 2 881 0918
Cafe
Monte Café – Marked by its modern look, Monte Café's combination of brick walls, wood and glass is impressive. It promotes a sense of relaxation and serenity that is truly inviting. Aside from offering coffee and other blended drinks, the café is known for other gustatory treats like Chicken Alfredo, Lengua Estifado and Salmon Fillet.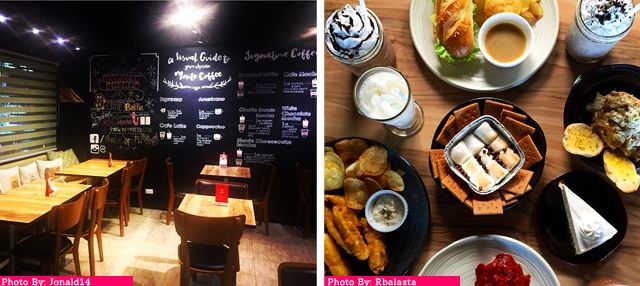 Monte Café
Second Floor, Citywalk Building, Manuel L. Quezon Extension, San Roque, Antipolo City
La Escuela Café – a small yet space free café in Sumulong Highway. The shop has clean simple look of wooden chairs you see in elementary school.  It is known for quick grub dishes that are both delicious and easy on the pocket.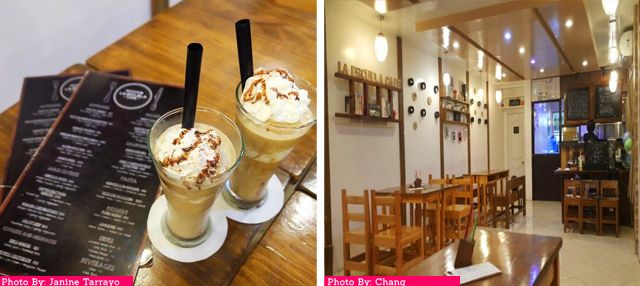 La Escuela Cafe
Bankers Village III, Sumulong Highway, Santa Cruz, Antipolo City
Comments
comments