Hong Kong – Hotel Jen launches today great savings of up to 50% off the best deals at Hotel Jen properties across Malaysia with "Discover Malaysia with Jen" packages. The promotion requires guests to make room reservations for a minimum of two nights at either Hotel Jen Penang with "Discover Penang Hawker Food" package or Hotel Jen Puteri Harbour, Johor with "Discover A World of Theme Parks" package.
Each Hotel Jen has unique features in the rooms and throughout the property, promoting offers strongly influenced by each location.
"Discover Penang Hawker Food" package offers a 4-hour food trail to entice food lovers to experience local delicacies. "Discover A World of Theme Parks" offers travellers complimentary day passes to preferred choice of famous theme parks in Johor. Both packages are valid for booking and stays until December 31, 2015.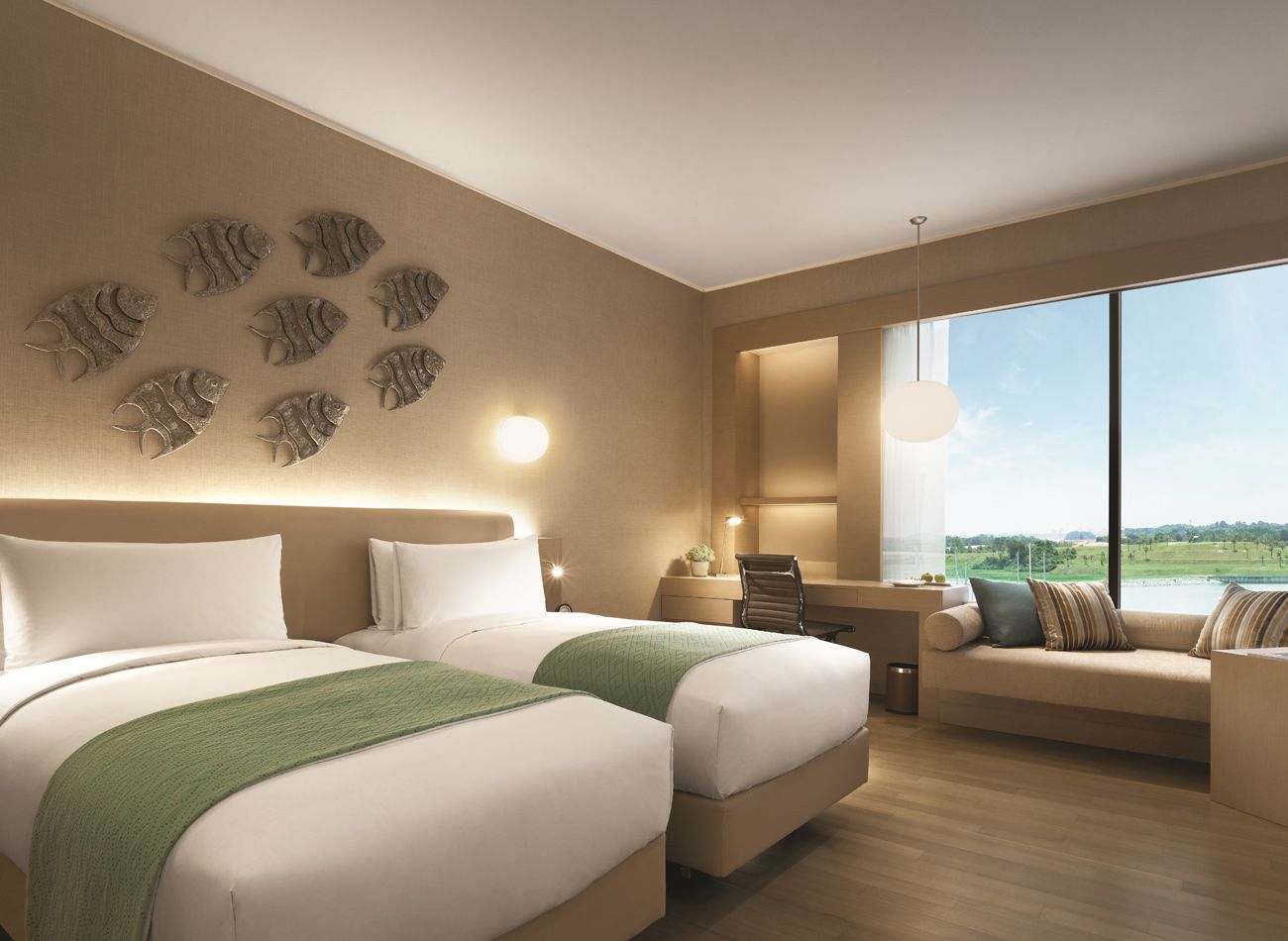 Hotel Jen Penang's rooms and suites are up to 156square metres in size and feature panoramic views of historical George Town. Guests who make room reservations for a minimum of two nights will enjoy a tour to some of Penang's most famous hawker centres, accompanied by a local guide who will introduce them to some of Penang's must-try local dishes as recommended by the locals.
Penang, also known as a food paradise, is famous for its humble eateries and stalls that line the streets. The common problems travellers face are language barriers, transportation and narrowing down the many options of superb, authentic hawker delights in Penang.
Business and leisure travellers will appreciate the chauffeur driven tour that stops at various hawker centres on the island. Travellers will be accompanied by a local and knowledgeable guide who will recommend and explain the most popular local culinary delights, such as Char KwayTeow and Assam Laksa, during the 4-hour trip.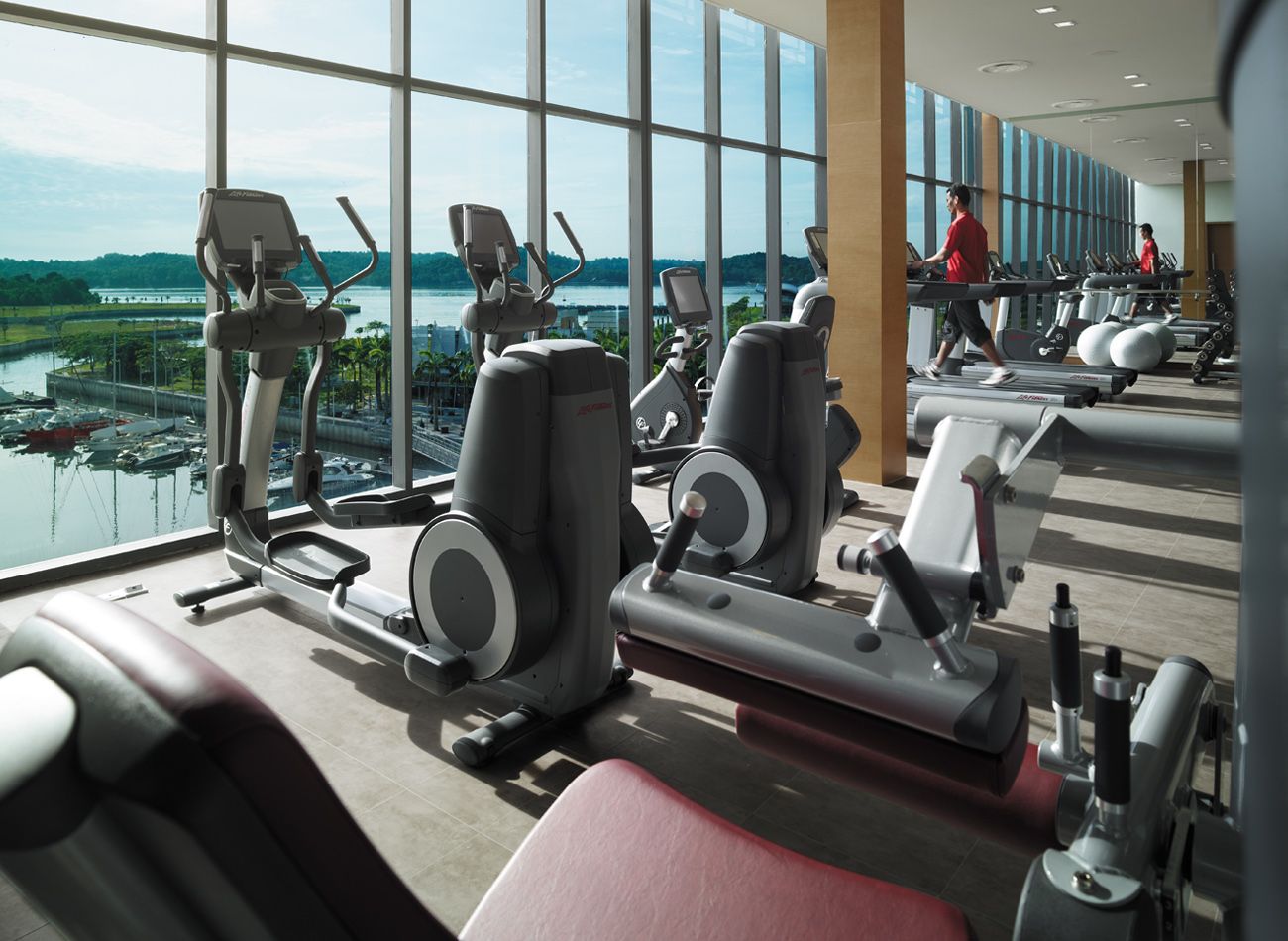 Gavin Weightman, general manager of Hotel Jen Penang, said: "The tour is convenient and will appeal strongly to leisure travellers, as well as business travellers who enjoy and love to experience local fare.
"Travellers will have fun discovering some of the best delights and foodie experiences Penang has to offer. The 'Discover Penang's Hawker Food – Guided Food Trail' is a great way for travellers to experience 'A Sense of Adventure' when they are staying with Hotel Jen," said Weightman.
The second offer is the 'Discover A World of Theme Parks" available at Hotel Jen Puteri Harbour, Johor. The rooms and suites are large enough for a family to make the most of Johor's theme parks and shopping malls. The hotel overlooks the Puteri Harbour Marina in Nusajaya.It is just a 5-minute drive to Legoland Malaysia and approximately 20 minutes away from Johor Bahru town.
Puteri Harbour is an ideal location for shopping or an adventure at the nearest theme parks. Nearbyis the largest duty-free shopping complex in Malaysia, the Johor Bahru Duty-Free Zone, which offers four levels of discounted shopping podiums. Travellers may also visit Johor Premium Outlets, which offer 130 luxury and famous brands, such as Burberry and Ralph Lauren, and great bargains of up to 65 per cent off regular retail prices.
It is a must for visitors to Johor to venture to the theme parks for a complete holiday. It has the first-ever indoor Sanrio Hello Kitty Town outside of Japan, plus rides, a maze, daily parades and more. The indoor theme parks can be visited during any weather, which is a big advantage. Meanwhile, Legoland Malaysia boasts more than 40 interactive rides and indoor and outdoor activities, including boats to pedal, roller coasters and the largest Legoland Water Park in the world.
Sigi Bierbaumer, general manager of Hotel Jen Puteri Harbour, said, "Puteri Harbour is a great place to explore for families or a group of friends as we have famous theme parks and the largest shopping mall in Malaysia. While experiencing a completely different ambience, the diversity is an experience that travellers will not easily forget. The 'Discover A World of Theme Parks' is fuss-free and the perfect getaway for travellers to enjoy their holidays with these exclusive benefits."
Hotel Jen is located in Beijing; Brisbane; Hong Kong; Malé, Maldives; Manila; Penang; Puteri Harbour, Johor; Shenyang, China; and Singapore. Hotel Jen development projects are under consideration in key gateway cities in Asia Pacific, with plans to expand globally in the future.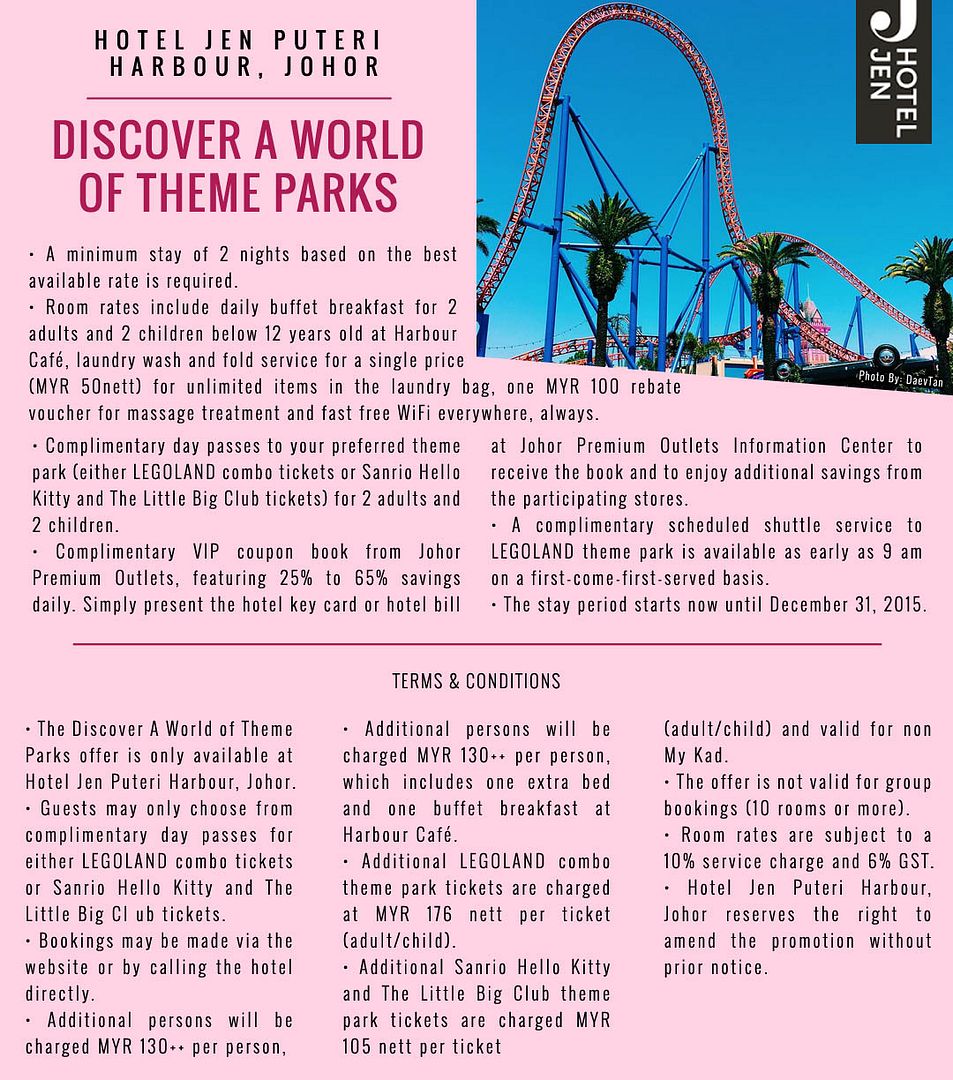 Comments
comments