Shangri-La's Mactan Resort & Spa, Cebu was recently awarded by CEI ASIA magazine as one of three "Best Resort Hotel for Business Events" in its annual Industry Excellence in Business Events survey. The resort is the only Philippine establishment to make it to the prestigious list.
The Industry Excellence survey is designed to gather insights on what event organizers and buyers across Asia Pacific repute as top choices in destinations, hotels, bureaus and many more for business events. Industry peers vote on different categories and, for the past 15 years, the survey has been viewed as a benchmark to showcase and celebrate the best in business events.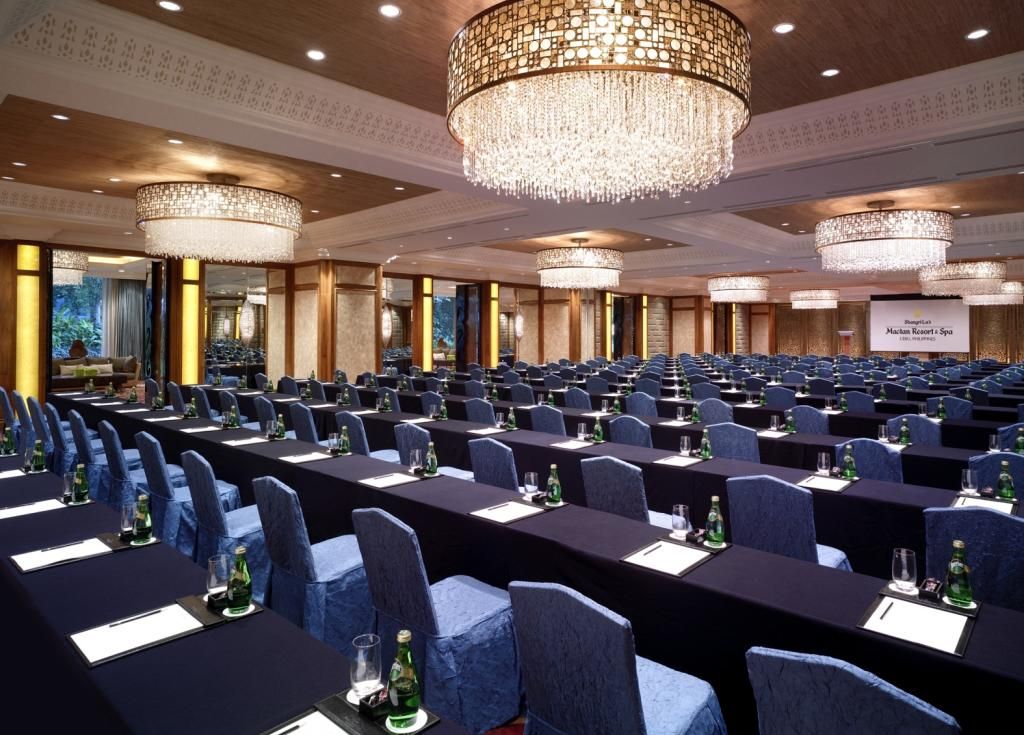 Over the years, the CEI brand has become the definitive meter for Asia-Pacific's corporate events industry, covering the leading brands and their event strategies. It is recognized as an authority for detailed, independent and in-depth source of information written by experienced journalists for corporate clients and events planners.
"We are delighted to be named one of Asia's top resorts by the readers of CEI. This recognition comes at a most opportune time, as we are in the middle of preparations for the 2015 Asia-Pacific Economic Cooperation (APEC) Summit in the Philippines – an event that will put the country in the world spotlight. Cebu will be hosting sectoral meetings and this gives us another opportunity to showcase the resort's MICE capability. The resort has hosted large-scale, high-profile events in the past, and our team takes care of an average of a thousand guests a day – that gives us an operational advantage in handling events of this scale. And this recognition is another boost to our confidence," said Albert La Fuente, the resort's director of sales and marketing.
The resort's committed events team is to dedicated to deliver the promise of excellence offered by the group's Signature Events initiative. "Signature Events" is a comprehensive set of initiatives designed to place Shangri-La Hotels and Resorts firmly at the vanguard of delivering streamlined, successful events. Signature Events' comprehensive portfolio of services includes Super Value Dates to enable a quick search for the best available room rate across Shangri-La hotels, resorts, Kerry hotels and Traders hotels; Group Online Reservations; and dedicated event specialists in key departments to provide smooth service throughout the hotel.
Shangri-La's Mactan Resort & Spa, Cebu also launched last year "Sunglasses at Work (SAW)," the resort's custom-built destination meetings and bleisure (business with leisure) solutions. SAW features a range of pleasurable activities and suitable venues to transform ordinary boardroom sessions or networking activities into dynamic, engaging and memorable events. The union of inspiring surrounds, modern meeting conveniences and the legendary Shangri-La hospitality guarantee a conference or event that is both stimulating and rewarding.
For inquiries on meetings and events planning, please contact Shangri-La's Mactan Resort & Spa, Cebu at (63 32) 231 8264 or email events.mac@shangri-la.com.
Comments
comments