An artifact museum, an orchid farm, a mini-zoo, and a hydroponic farm – all in just one place. Visit this farm in Tagaytay and pay only one entrance fee.
Unlike any other farms, Yoki's Farm is quite different from the conventional soil farming. It uses hydroponics – a simple water way system that runs through several sections to keep the plants alive and flourishing even without soil.
The farm is setup up under a controlled weather facility which ensures continuous production of seasonal crops. That's why most of their clients are mostly restaurants from Manila who require continuous production of green leafy vegetables.
However with the system relying entirely on waterway irrigation, the farm dies when water system falters.
Sculpture Museum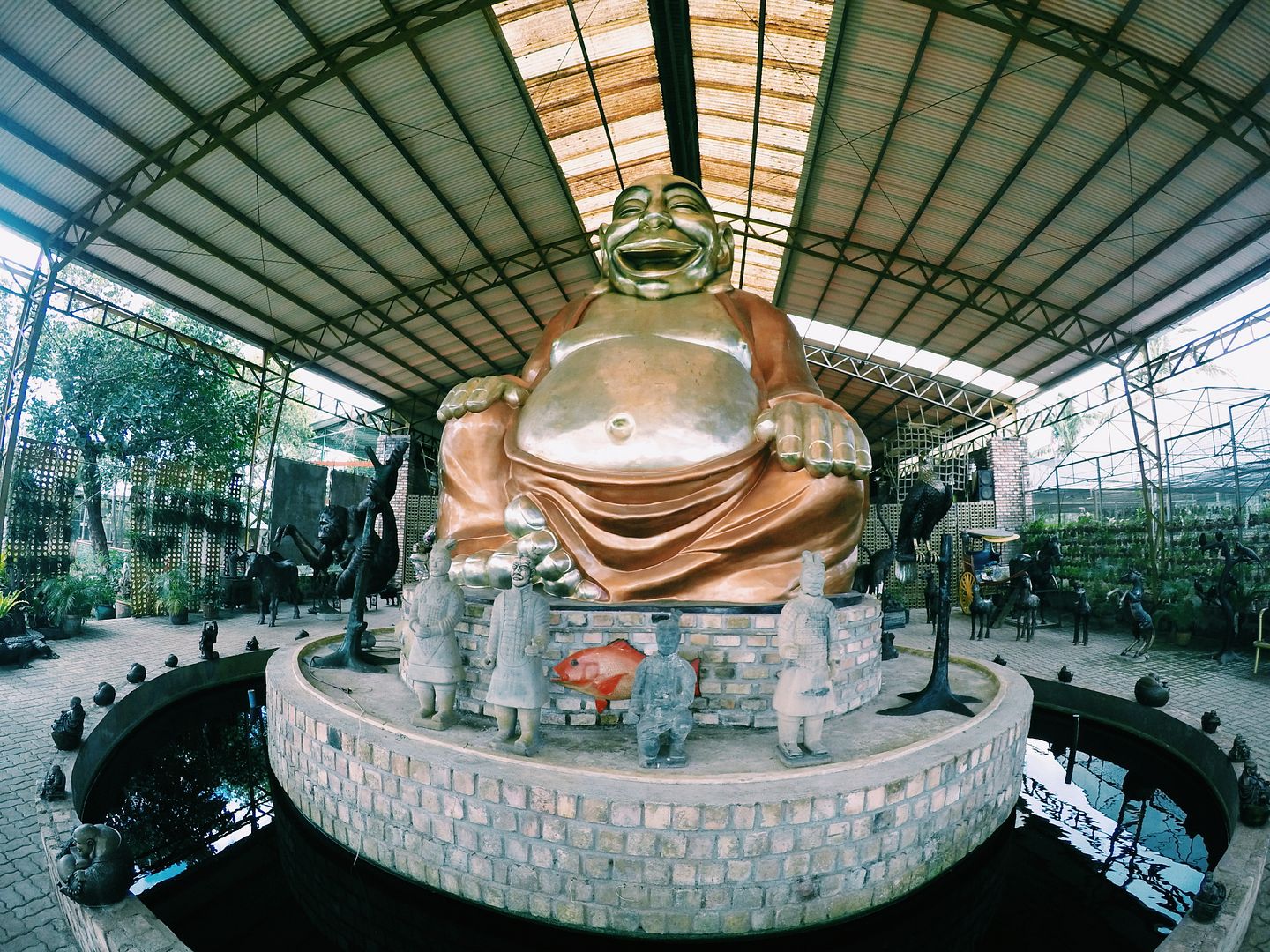 The tour starts near the gate where you will see the large laughing Buddha amidst the warehouse. Behind it is a museum of terracotta warriors, ivory sculptures, artifacts, relics, along with creepy things and other collection of Mr. Wilson Ong – the owner and brainchild of Yoki's Farm.

Most of the items are vintage souvenirs from different places during the owner's travel abroad. According to Manang Pering who oversees the operation of the farm, the family loves to travel and is fond of collecting sculptures.
Orchid Farm
Just beside the museum is an orchard farm which features wide range of both local and imported orchid varieties. While only a few varieties were in bloom when we visited, it gave us an idea how the section looks in its blooming season.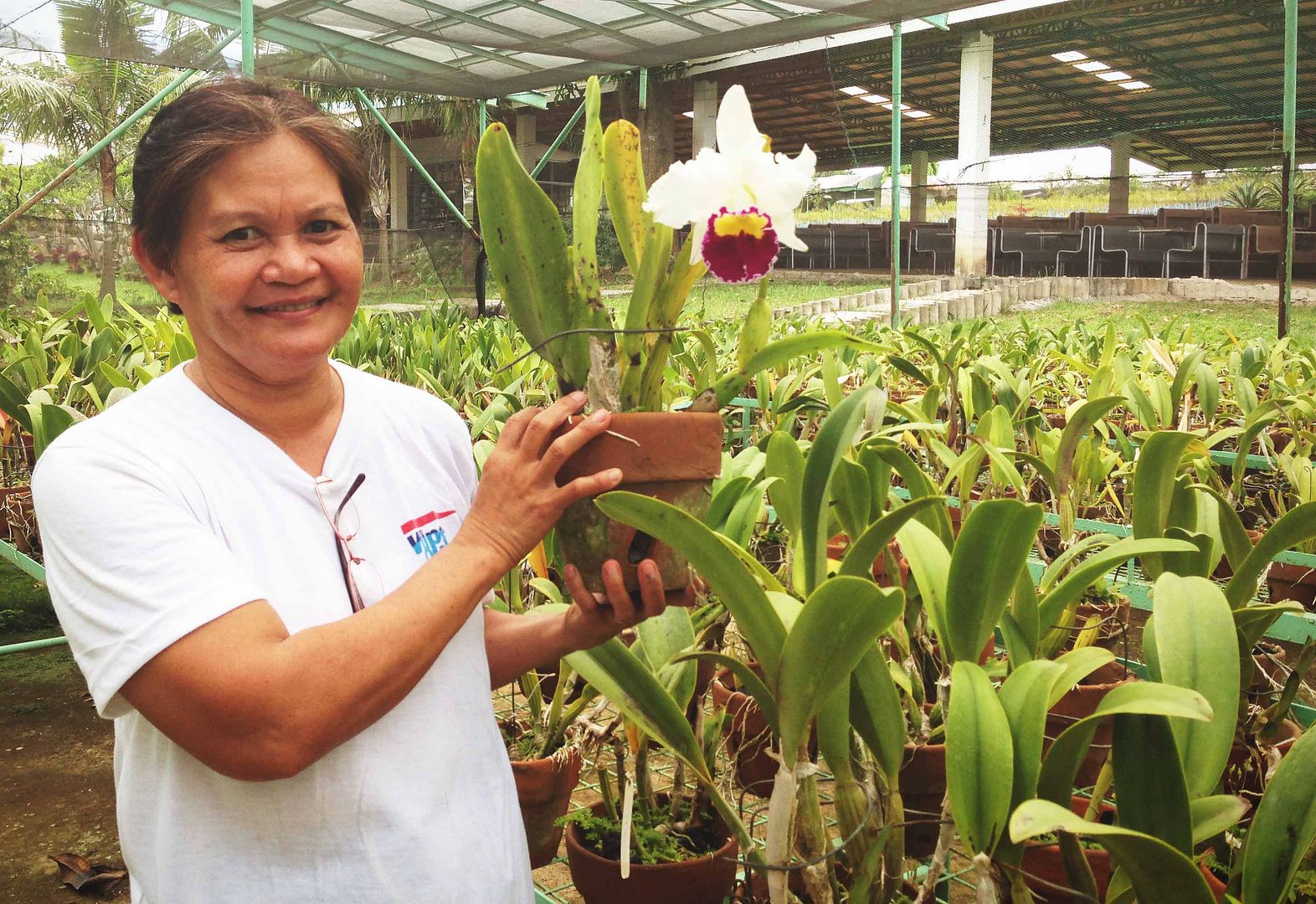 Before reaching the hydroponics facilities, you'll be greeted by a number of large flourishing mulberries along the way. So don't forget to sample them. They actually sell it for Php20 per kilo but they don't mind you taking free taste.
Hydroponics Farm
Yoki 's Farm houses at least five (5) hydroponics facilities which grow a number of lettuce varieties, mint, and water spinach. The growth of these vegetables depends on the amount of nutrients placed in the water. Beside the third hydroponics facility is a small herb garden and their sorting & weighing section.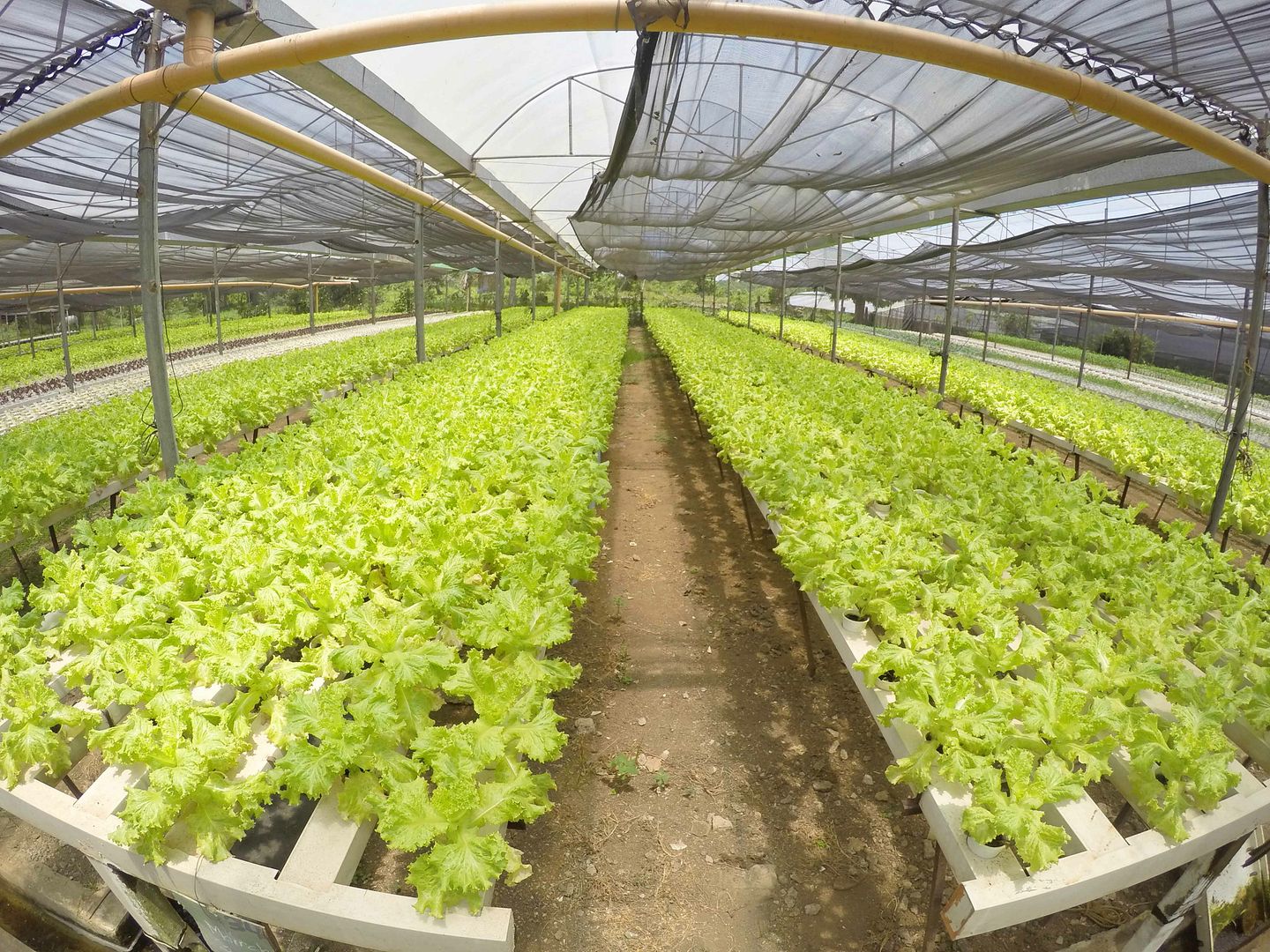 Aviary/Mini Zoo
After this, you will be led to their aviary cum mini zoo which features a collection of colorful parrots and love birds along with some peacocks, wild boar and rabbits. The family is also into selling lovebirds and owns expensive collection of Macaws and other colorful birds.
How to Get to Yoki's Farm
Commuting to Yoki's Farm
From Tagaytay Rotanda, ride a jeep going to Mendez – Indang and ask the driver to drop you at Palocpoc. Fare should be Php16.00 only. Travel time is around 30 minutes. Upon arriving in Palocpoc, there's a hidden tricycle terminal on the left side alley. Ride one of those tricycle and ask the driver to bring you to Yoki's Farm. Fare should be Php35.00 only for trip (2 pax).
Via Private Car
Use your map or waze, copy and paste the GPS coordinates to your app. J
Coordinates: 14.124831, 120.87941
Yoki's Farm
Tabluan Road, Barangay Palocpoc 1, Mendez, Cavite
+63922 801 4220 | +63 9183607305 | Ms. Pering Paña
Farm Schedule: 8am – 4pm
Entrance Fee: Php 100.00
Comments
comments