This post is part of our Farms in Tagaytay Series dedicated for those who are looking for alternative travel experience in Tagaytay. Don't forget to check our other articles in 4 Organic Farms in Tagaytay You Need to Visit .
Located in Silang, Cavite, Ilog Maria Honeybee Farm houses about 200 beehives in its sprawling 10 hectare compound. The bee hives are uniformly lined up in the bee-yard each holding a colony that yields all the bee products of Ilog Maria.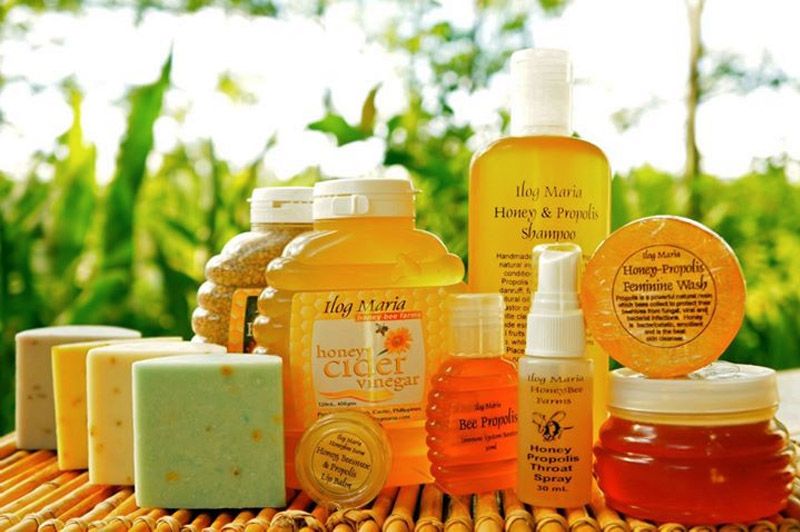 So if there's one person qualified to answer that question that's Mr. Joel Magsaysay – the founder and owner of Ilog Maria Honeybee Farm in Silang, Cavite. His answer is simple.
If you can collect quality nectars from thousands of flowers in your area, and add an (bees') enzyme which breaks the sucrose in nectars down into fructose and glucose; process the mixture & reduce its water content under 20%, then you can have your own honey without the bees.
Mr. Joel Magsaysay devoted his life studying bee farming in the Philippines. He said that his corporate exodus led him to his ultimate dream – Apiculture or beekeeping. Thus, it gave birth to a soon famous bee farm in Silang. But the success didn't come easy; it took him years of trial and errors, and challenges building the bee farm. You can read more about the interesting story behind establishing Ilog Maria Honeybee Farm on their website.
Past the farm's gate, you will see the Ilog Maria's quaint shop. The shop features full range of the farm's product you won't see from their Manila-based resellers. Their hair and skin sections covers heaps of honey based soaps infused with aromatic oil. There are also shampoo, soaps, lotions, mosquito repellent, balm and ointment on the cabinet.
On the other shelves, they also offers other organic produce such as pure honey, honey cider vinegar, bees wax candles and bottles of Propolis Gold which is claimed as a powerful antioxidant. The price are considerable affordable with the value and time the bees spend on producing the raw materials.
Despite being relatively small, the shop is busy as shoppers kept on coming. According to our research, Ilog Maria's products are arguably the best bee products in the market and have gained so much market acceptance both locally and internationally.
Next to the shop, you can take a glimpse of the lab where workers are making soap mixes. And don't forget the "outhouse" it's actually a washroom known for its beehive-like exteriors and nature-themed interiors.
The farm holds guided tours explaining the importance of bee in our ecosystem and presents an actual bee colony. The tour features how the honeys are produced, harvested and prepared. Be sure to check the schedule on their website or contact them directly.
How to Get in Ilog Maria Bee Farm
From Silang, Cavite, go straight Emilio Aguinaldo Highway heading to Tagaytay. Right after the Adventist Church, you will see Ilog Maria's blue sign board on the left side. Turn left and follow the dirt road which leads to the farm's gate. For those who are commuting, ride a jeep going to Tagaytay-Silang and the driver to drop you off Ilog Maria.
Ilog Maria Honey Bee Online Store
For those who can't visit their farm and wants to sample their bee products, Ilog Maria has an online shop and ships anywhere. Visit their website and look for the "Shop" page which is dedicated for your online shopping experience. Browse through assortment of bee products and pay accordingly. The page also details how products are shipped.
But the question remains. Is it possible to produce honey without bees?
Magsaysay also shared that the hardest part of producing honey is collecting nectars. As each nectar is different and contains delicate aromatic substance which gives honey its flavor. And this can be difficult to replicate?
So, "No, you can't produce honey without the bees!" he retorted.
Ilog Maria Honey Bee Farm


Km. 47 Aguinaldo Highway, Lalaan 1, Silang, Cavite
+63 917 503 9156 | info@ilogmaria.com


www.ilogmaria.com
Comments
comments