Sam Smith was already hitting the highest note of "Money on my Mind" when he woke me from my deep slumber. His voice was already blasting from my earphones in tuned with a melodramatic trance. Its slight slow percussion turning into fast rendition pushed incredible amount of endorphins throughout my bloodstreams sending me un-explainable excitement. I like listening to his songs especially when I'm off the road doing my assignments.
Few minutes later the captain announced the final leg of our sail to Bantayan Island Cebu. Nearing the port, I watched the endless cerulean seas rippled beneath our ferry as we passed by. I embraced the moment feeling fulfilled as I stepped on the white tropical island and marked another item in my bucket list. Delighted by the scenic view, we headed straight to the gate where the service of Anika Resort patiently waited us.
Located on the northern tip of Cebu, Bantayan Island is composed of three municipalities namely Bantayan, Madridejos and Sta. Fe. Bantayan is known for its stunning sunset and century old church. Madridejos is a fishing village, known for its Dangit (dried fish) and fish Tocinos while Sta Fe is armed with spectacular sunrise and long stretch of immaculate white sand beach.
Equipped with a long stretch of glittering white sands and placid pristine waters, the island holds a laid back environment. Its peaceful and rustic feel will make you appreciate the simple life. And oh boy! The tranquility of the Bantayan Island Cebu is so astonishing!
What to do in Bantayan Island Cebu?
While frolicking in the beachside is the main attraction of your Bantayan trip there are different activities you can actually do on this paradise island:
– Island Hopping (Virgin, Silion, & Hilantagaan Island)
– Swim inside Ogtong Cave purest water.
– Check the Centuries old Sts. Peter & Paul Church
– Go Scuba Diving
– Go Dual Sky Diving
– Go Biking
– But if you still can't get enough beachineering across Alice and Sugar Beach, try Marican and Paradise Beach.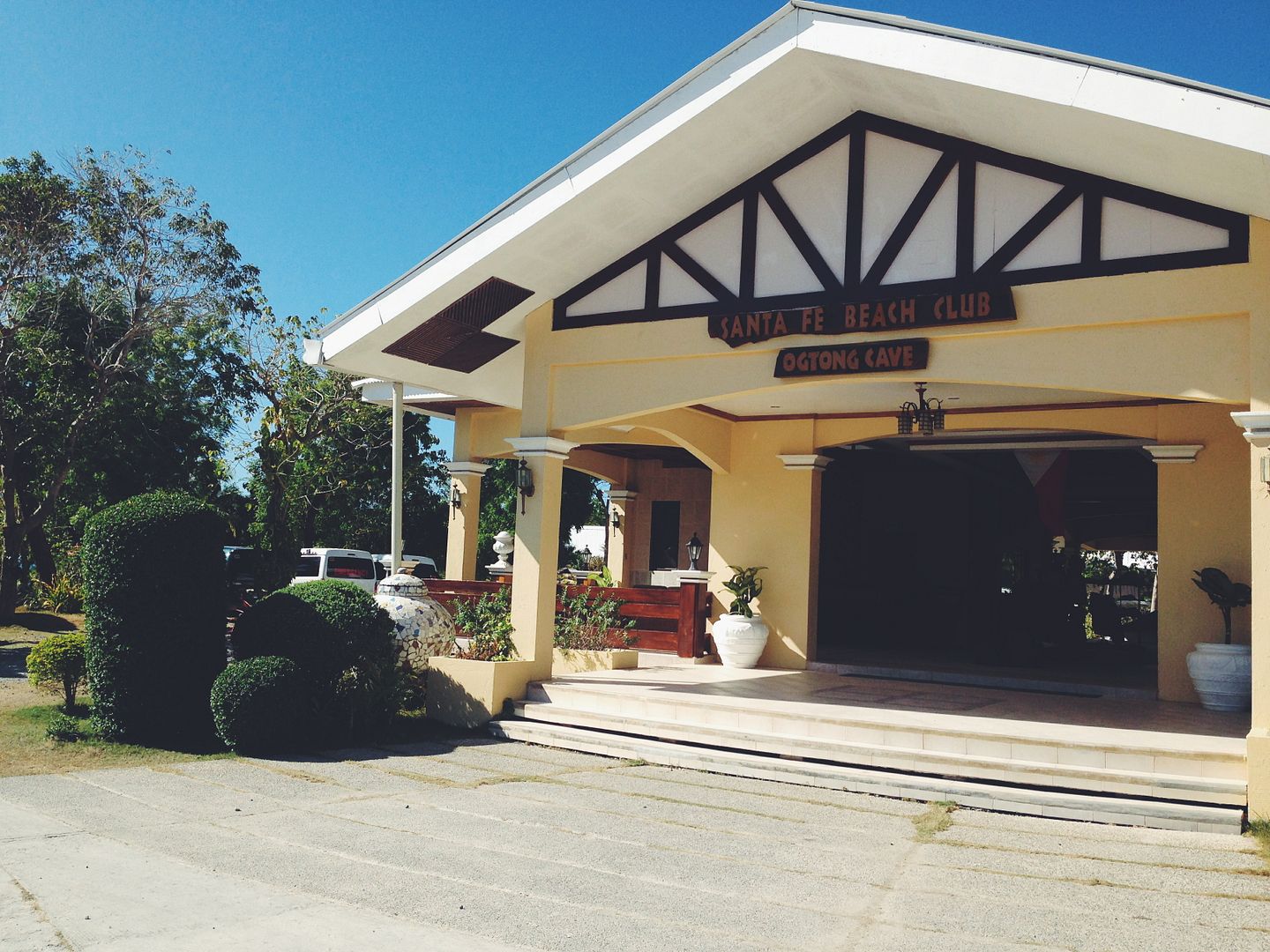 Biking in Bantayan Island Cebu
This should be part of your bucket list. I recommend renting a bike in Bantayan Island Cebu so you can stroll around the island at your own pace. Nothing beats discovering Bantayan's tourist spots while cutting some calories. In fact, we reached Ogtong Cave Resort using a bike. Most roads are paved and places are navigable. The people are generally nice and friendly they're amazingly helpful whenever we ask for directions.
Where to Eat in Bantayan Island Cebu?
Most of the resorts have their in-house restaurants or cafes but if you would like to try something else a visit to their town market is definitely a must try. However, since most of the customers are foreigners the menus are a bit pricy than usual. Ergo, there are food stalls/carinderias along the town market that budget travelers can take advantage of.
About Anika
If there one's one thing that scored our stay a lot sweeter in Bantayan that would be staying in Anika Beach Resort. I like how they turn a number of plain container vans into quaint rooms (each with restroom). It's clean, well maintained and the staffs are relatively nice. I like how they built a sturdy cover and placed sun lounges under it fronting the endless white horizon it's so tempting and alluring.
How to Get to Bantayan Island Cebu
Check the ferry's schedule here: Schedule of Transportation to Bantayan
Note: In case you want to sidetrip Malapascua Island you have to read our post "Hopping from Malapascua to Bantayan Island, Cebu" and get your simple travel guide in our "What it's like to Travel to Malapascua Island for less than P2,000 ($45)"
Anika Island Resort
Alice Beach, Sta. Fe, Bantayan Island
+63917-3284898 / +63922-8439517 / +63-32-3188402
www.anikaislandresort.com
Ogtong Cave Resort by Sta. Fe Beach Club
Sugar Beach, Sta. Fe, Bantayan Island
+63920-8999456 / +6332-4389129
www.stafebeach.com
Didn't find what you're looking for? Check out the official website of Bantayan
www.bantayan.gov.ph/tourism
Comments
comments